CWA News 2013 Issue 01 is now available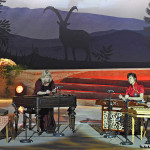 The CWA News for January / February 2013 has been sent out to CWA members. It has news from many countries as well as the Congress Information (which you can find on this site).
If you did not receive it maybe we don't have your correct email, so please contact us at cwa-news@cimbalom.org
Thankyou.